Web Design in San Antonio
Studies show that a vast majority of the people make a buying decision based on the appearance and functionality of the website and the company's online presence. Therefore, it is essential than ever for the businesses to have a visually appealing and fully functional website that is capable of attracting visitors and converting them into paying customers.
Even if you don't conduct all of your business online, a quality website should be an integral part of your marketing strategy.
Website design is a complicated process that needs extensive knowledge, expertise, planning, and careful execution. Therefore, it essential to hire a company that knows how to build a modern and up-to-date website.
Hiring an armature web design agency for your web design project means you could be throwing out hundreds of thousands of dollars away through lost clients.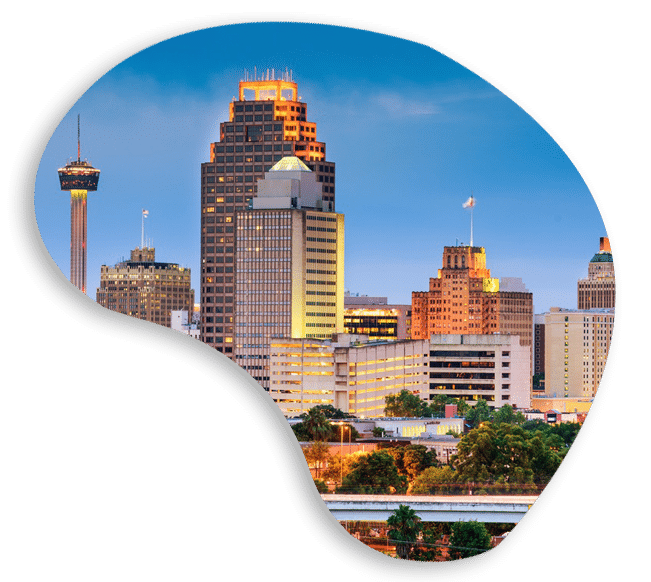 At Innovative Designers, we specialize in creating end-to-end bespoke digital solutions to businesses of all sizes in San Antonio. We have a proven track record of delivering highly interactive, creative, and conversation-focused websites to our clients on time and budget.
Our highly skilled and well-trained designers have experience with all the popular content management systems (CMSs), including WordPress, Joomla, Drupal, Shopify, and Prestashop.
Whether you need a landing page, a single-page website, or a complete custom site, we can do it all professionally and efficiently.
Our focus is not only on building websites that are visually appealing but also that provide an optimal user experience and attracts an optimum number of leads and sales.
As a leading web design company in San Antonio, our goal is to make high-performing and lead-driving websites available to all the businesses.
We adopt a systematic approach in our web designing process to minimize room for errors or misconceptions.
At first, our experts take the time to determine the scope of the project and understand what kind of website you need. They carefully listen to your needs, desires, and expectations, consider the nature of your business, look at your competitors' websites, and take into account other relevant factors.
After gathering the required information, they devise a plan that includes creating a project outline, highlighting priorities, and setting up a timeline for the project. They then leverage their industry knowledge and expertise to transform your vision into reality.
During the design process, our experts continuously communicate with you to ensure that the things go exactly the way you want. We also provide you access to project reports so that you can see how your site is being shaped up.
Once your website is complete, we take it through our rigorous testing and quality assessment process to ensure that everything looks and works fine before handing it over to you.
We offer unlimited revisions until you are delighted with your website design.
Why Companies Love Our Websites
Here are some of the many reasons why businesses in San Antonio love our websites.
Responsive Design
The websites we design are fully responsive and deliver a seamless viewing experience across devices, browsers, and operating systems.
Well Structured and Attractive
If your site is unattractive, poorly structured, and hard to navigate, your visitors quickly navigate away from it. Therefore, we craft all elements of your site innovatively to make your site well-structured and appealing.
Fast Load Speed
Studies show that the people rush to quit the website that takes more than five seconds to load. Therefore, we make sure that your site loads quickly, is smoothly navigable, and lightweight.
SEO-Friendly
No matter how beautiful your website is, if it doesn't rank on top in search engine result pages (SERPs), you won't be seen by the majority of the internet users. Therefore, your website should be SEO-friendly.
We always use SEO-friendly web designs for our clients to ensure that their website appears on top when users search something related to their business.
Partner with us for Affordable Website Design San Antonio
So if you are looking for an experienced and affordable web design company in San Antonio to build a brand new website for your small business or revamp an old one, look no further than us. Our website designers are eager to take on your project.